Highly-Skilled Professionals
Offices (Kingston & Montego Bay)
From day one, at Islandsmiles Orthodontics, we take you on a journey to a brand
new, beautiful and healthy smile!
Drs. Meeks, Allen, and our
highly-skilled staff
are dedicated to giving all our patients
loving, high-quality care
and most importantly,
excellent results!
Your Islandsmiles Journey
Wondering what to expect? We've broken it down here for you with all the details you need so that you are prepared for your first visit and everything thereafter!
Personalised Treatment Options
There are a lot of treatment options these days, from Invisalign to metal and ceramic braces. We will work with you to choose the best option, for your best smile!
In many cases, you can start your journey to your brand new smile immediately!
"I am super pleased with the top tier level of professionalism, friendliness and customer service from that first call I made to Islandsmiles."
"I chose Islandsmiles Orthodontics because of the courteous staff, excellent quality of care and service, and the comfort and ease at which they put both myself and my child. Islandsmiles Orthodontics is a top-notch pick for orthodontic needs!"
"Everyone is super friendly and they take the time to explain every single thing. They were very reassuring!"
"Trust me, it felt like the two years just flew by! Thank you Islandsmiles!"
"The customer service is excellent here. They make you feel like you're part of a family!"
"I must say that Islandsmiles is really professional, courteous and reliable!"
"My experience so far at Islandsmiles has been exceptional! Appointments are always on time and the service from all members of staff is commendable."
"Dr. Meeks and Dr. Allen have a great team, they make you feel so special"
"My son couldn't be in better hands than Islandsmiles! Could not recommend a more professional practice!"
"One of the greatest decisions I ever made was to commence my orthodontic treatment at Islandsmiles!"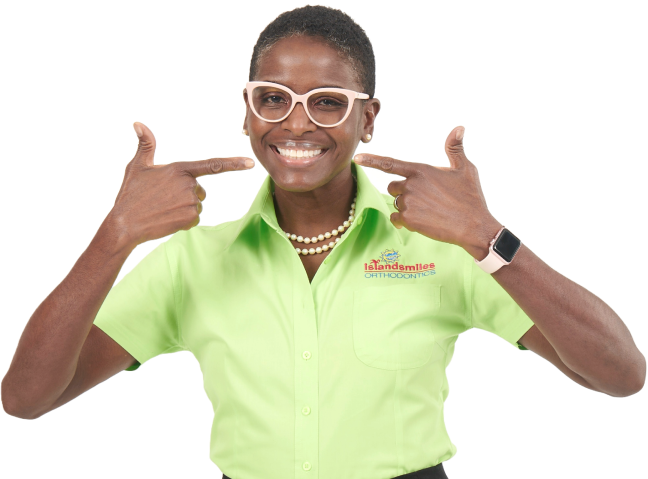 Start your Islandsmiles journey today