There are a lot of treatment options these days, from clear aligners to metal and ceramic braces. We have the specialised knowledge to consider all possibilities to determine the best option for you. We will work with you to make the best decision – for your best smile!
We are a certified local Invisalign partner and are proud to provide this form of aligner treatment as an effective and attractive option for our patients. Invisalign aligners are clear, thin, plastic-like trays that are custom-formed to fit an individual's teeth. They are minimally invasive and removable. A series of custom aligners are created for each patient, and each aligner is worn for 1-2 weeks and progressively moves teeth towards their final positions with diligent wear. Patients are responsible for putting in and removing aligners (only when eating, brushing or flossing). These  are a popular option amongst teens and adults, not only are they invisible and require less in-office visits but you can continue eating your favorite foods! 
Traditional metal braces are the most effective and affordable orthodontic treatment option. They comprise of brackets that are affixed to teeth and wires that are threaded through slots in the brackets.  Some patients may also have metal bands encircling back teeth. Wires are held to brackets by tiny rubber bands called 'ligatures' or 'o-rings' that allow for a constant, gentle force to move teeth. At each appointment we will make small adjustments to assist in moving the teeth in small increments. For children and teens, traditional braces are the most popular option. This option is also available for adults if they do not mind visible metal brackets.
Traditional Ceramic Braces
Ceramic braces are the tooth-colored version of traditional metal braces. They are the same size and shape and work in the same way. The main difference is that they are more discreet as they blend in with natural teeth. They are a less noticeable option and tend to be popular amongst teens and adults.
Early Treatment For Children
While orthodontic treatment most often begins between the ages of 9 and 14, some children's orthodontic problems can benefit from earlier treatment. If it appears that your child will need treatment at some point, we can advise you about the best time to begin. If early treatment is indicated, it can give us the chance to: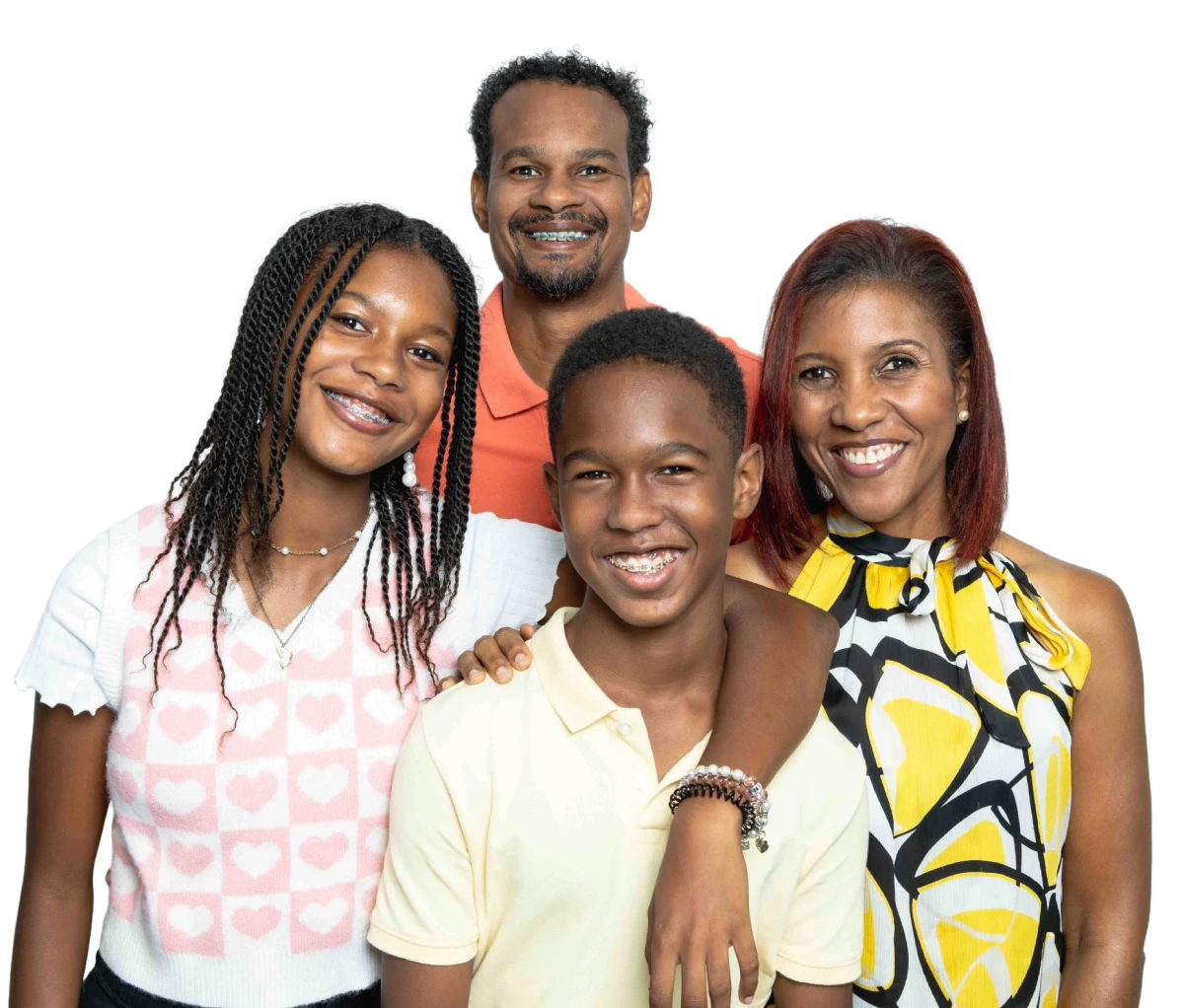 Start your Islandsmiles journey today